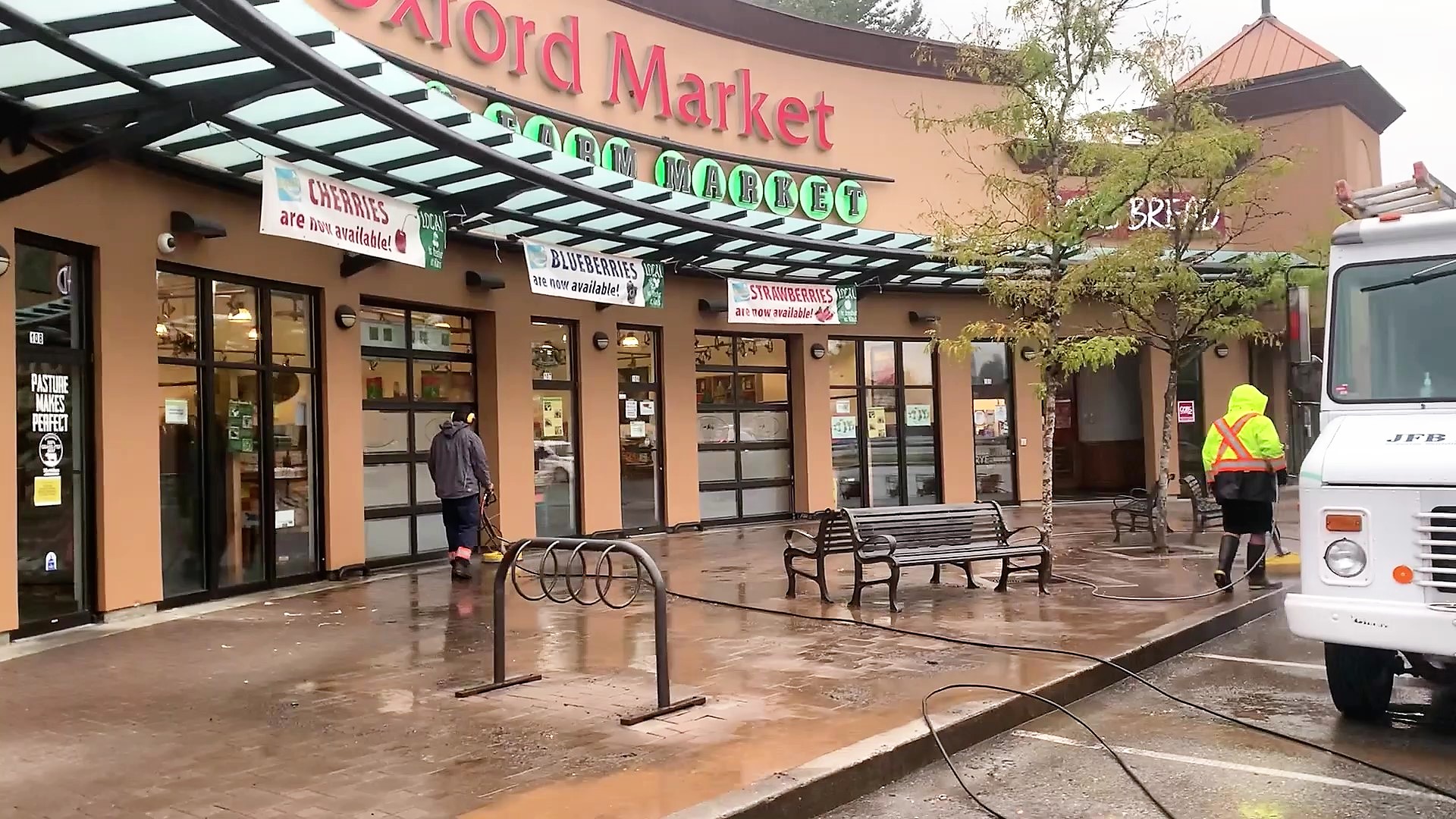 Your storefront is the first thing that your potential customers will notice, before they even enter your building. If your storefront is dirty, grimy, or otherwise unappealing, this can result in negative advertising for your business.
Foot traffic from hundreds of people and vehicles quickly degrades the ground surface. In addition, to the oil, gasoline, and grime on these surfaces, you will also find stains from puddles of dumped out beverages, chewing gum, and food.

We provide building exterior cleaning to maintain the appearance of your retail store front or merchandising business such as grocery store, drug store, bakery, department store, and restaurants.