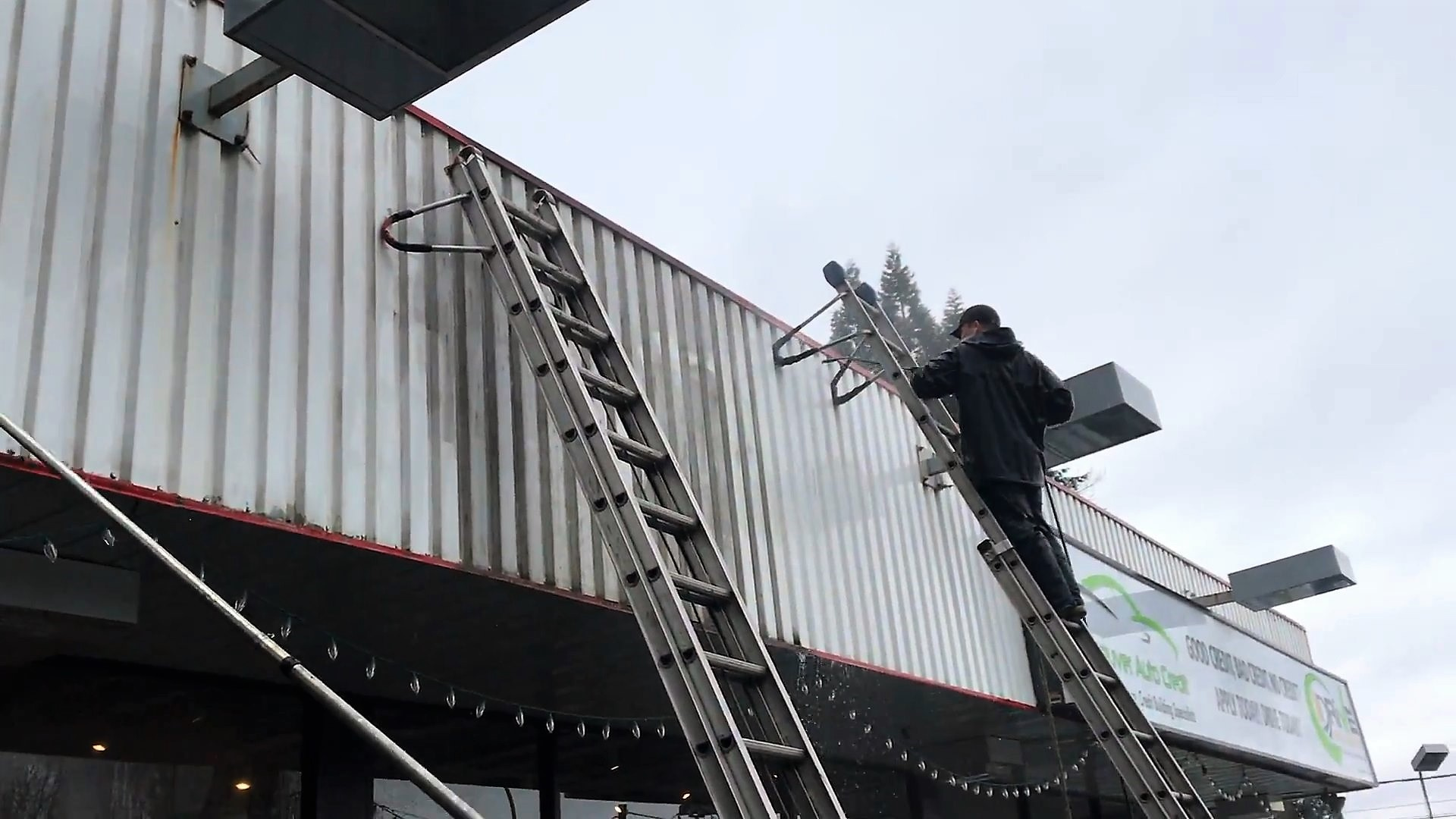 Darryl and his team were amazing! Hard workers and impressive results! Highly recommended and already gave his info to one of my co-workers to use him also! 5 Stars and an A+. Oh, plus quote was VERY competitive! Overall very satisfied and will use and recommend again!
Brandon, Port Moody

Just wanted to leave a note saying your guys did a great job cleaning the gutters, the gutter flashing, and the exterior windows on our house today. Of course the only problem now is that with the outside of the windows being so clean you really notice the dirt on the inside. Oh well, what's another weekend project among many eh. Thanks for the great work guys! We will definitely use you again

Bill, Port Moody

Both my husband and I want to tell you how impressed we are with the cleaning of the exterior of our house. The men working for you did an exceptional job. They were on-time, courteous, hard-working, conscientious men who did a phenomenal job pressure washing our place.

Looking forward to having JFB Pressure Washing do our place yearly.

We certainly will be recommending your services!
Again, thank you to all for a great job!

Marlene and Paul

Maple Ridge



Our relationship with JFB Pressure Washing is much like a marriage...For better or for worse (re: Power washing; Some years our home has needed just a little more elbow grease than other years but the result have always been exceptional) For richer, for poorer, (For this homeowner, JFB always gives a quote that is financially reasonable.) In sickness and in health (these employees and their boss have humbled me, as I have found that they have come to do the job that they said they would, even under dire situations.) The office staff is equally as creditable, efficient and best of all friendly. JFB was recommended to us by a friend many years ago. Happy to say we are still very good friends with the person who recommended JFB as sometimes recommendations can cause a rift between friends, when a company doesn't live up to the expected standards. Best of all... we are so happy to have done business with JFB all these years and years to come. Thank you Darryl and Company!


Suzanne, Coquitlam

We stand by our workmanship that cannot be calculated with money and that is sincerity and integrity.