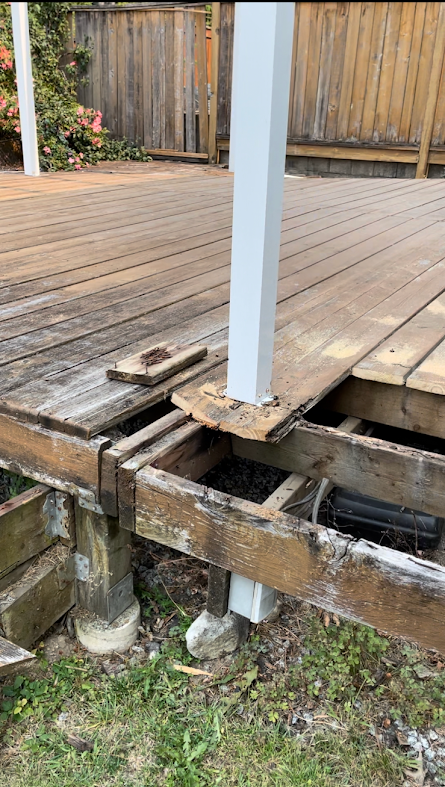 Wood Rot
If you have noticed the presence of wood rot on the exterior of your home, you need to consider having this taken care of immediately. Rot is caused by moisture trapped inside the wood which creates the perfect environment for fungi to grow and can lead to structural damage of your home. Replacing wood rot is the first step before exterior painting; you might be tempted to just paint over top of it to try to cover up the area. If you do only a half hearted job of resolving the effects of wood damage, you are simply only putting a temporary fix on the problem that will one day cause even more serious and costly consequences. The best way to resolve the matter is to repair or replace the rotted or damage wood in any exterior structure of your home before it has a chance of spreading. Rotten wood also becomes a haven for insects to thrive such as termites, beetles, ants, and weevils.

Just because your home isn't built top to bottom from wood doesn't mean that you're not susceptible to wood rot, or that you can escape having to perform routine maintenance and inspection. Houses with surfaces made of other materials – whether vinyl, Hardie board, or something else completely – still contain plenty of wood within their structures.

Contact us the professionals at JFB Pressure Washing and we can give you a proper diagnosis for the cause of the moisture damage and offer our repair services to replace the wood rot and provide finishing touch of primer and paint to look new again.